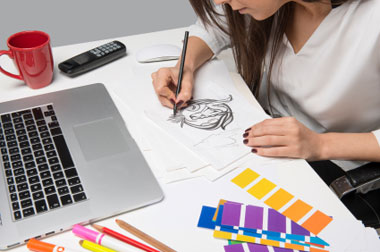 With our years of experience, IC Printing also offer an in-house design and layout service giving us the ability to offer an end-to-end concept to print solution.
This can consist of a concept and brief to create deliverables such as a new company logo, image or brochure, or simply typesetting for a fresh new flyer. Our designers are always happy to go through options with you, in order to deliver the print you really want!
Our in-house designers have worked on projects of all sizes, and can answer your questions and come up with solutions for any print query!
To find out more about our design and layout service please contact us with your requirements.